Birthday portraits, Little Model, Kid Portraits, Dress-Up Pictures
This is my special little model
My daughter came with me to work the other day and she occupied herself in my glamour studio wardrobe closet.
Of course most of the dresses were years too large on her tiny not-even-six-years-old frame, but you could tell she was loving it. She would gleefully waltz out of the dressing room with soft scarves and lacy slips trailing on the floor behind her, dancing and smiling.
When my work was done for the afternoon she had put on a dress that she had deftly found at a thrift shop for me perhaps a year before. One of my favorite things in my collection, she was also quite proud that she was the one that'd had plucked it from the racks that day.
I decided I should take her up on her playfulness, and we could create her six-year-old birthday portraits right then. She loves being a little model if you catch her in the right mood.  (Which is often, actually).
We didn't have a hair brush but we did have my camera and of course – the dress – so we were good to go.
First – a little practice shooting by my glamour-photographer-to-be
After I got my camera back, my little beauty and I took turns directing the posing.
Here are some of the lovely, glamorous, high-fashion-for-the-kindergarten-set portraits we created.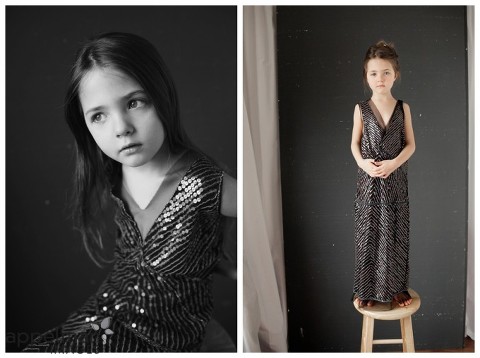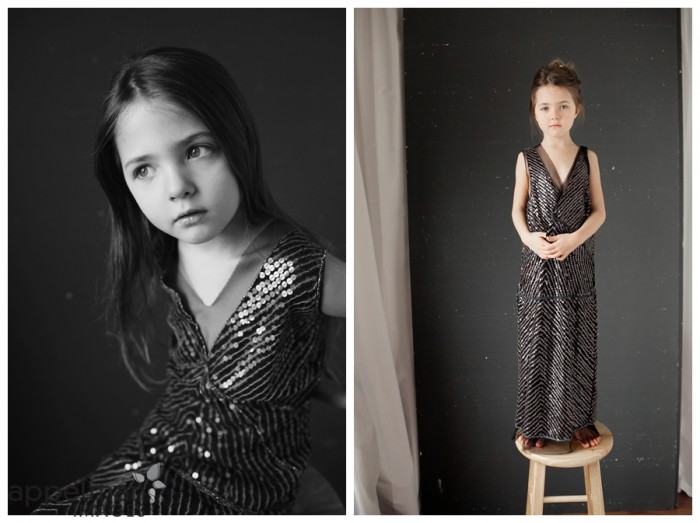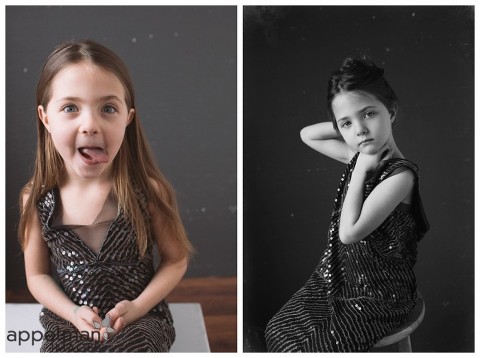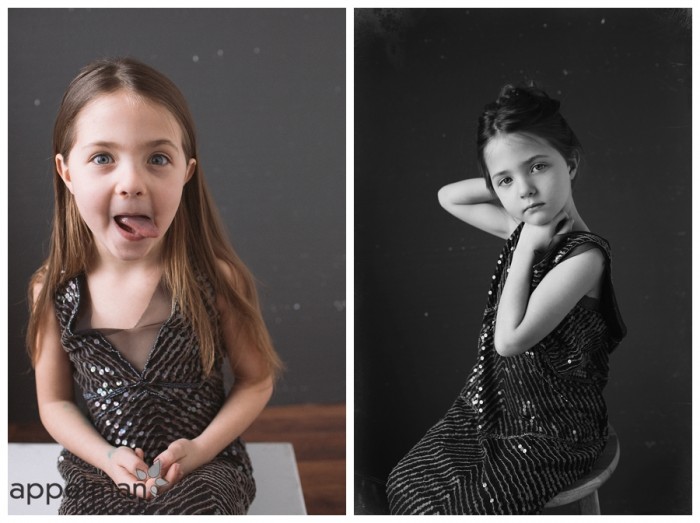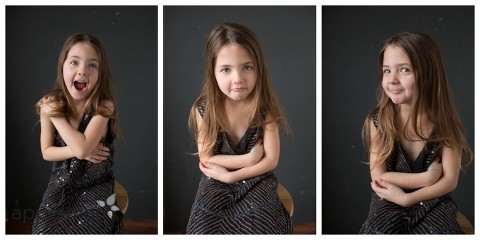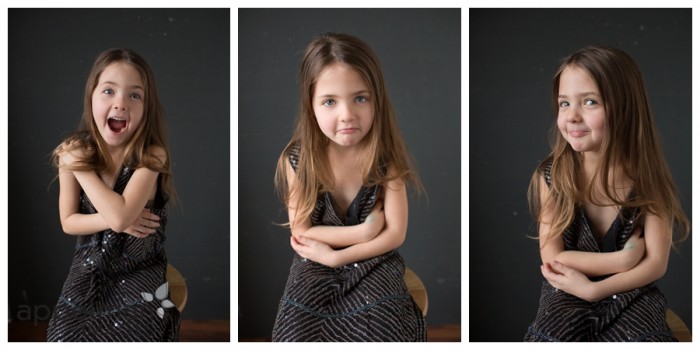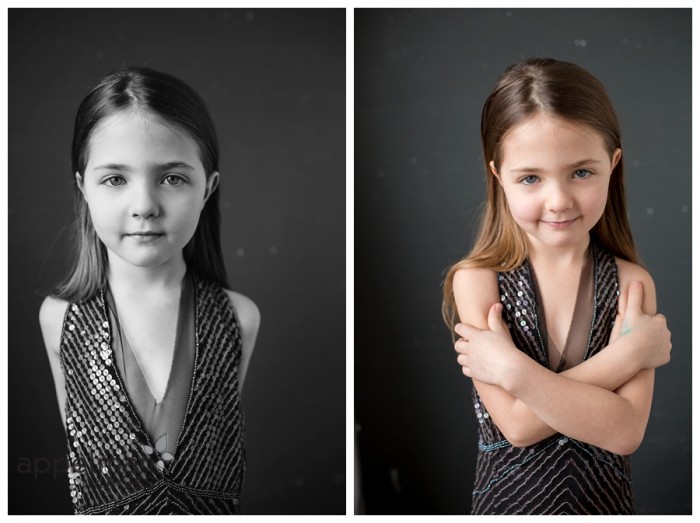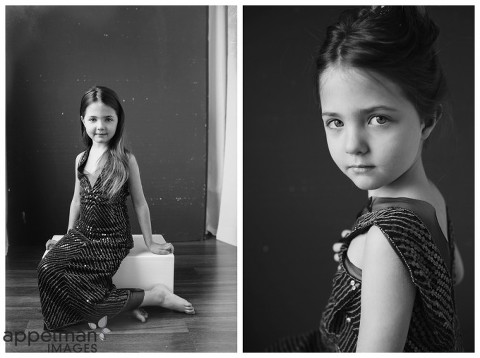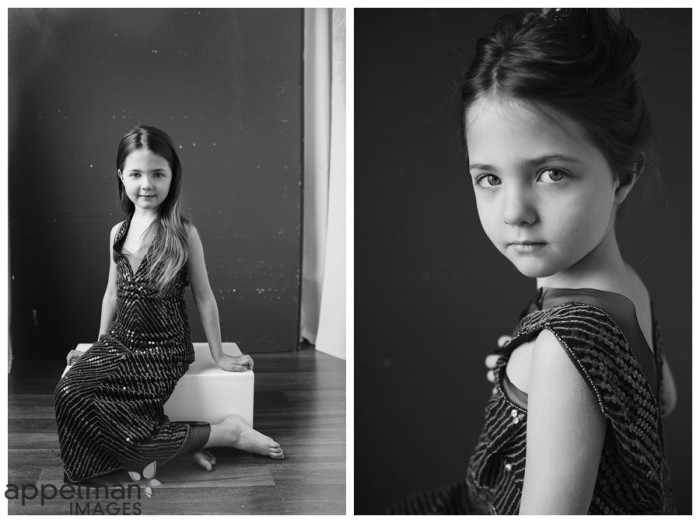 I can't really even express the pride I feel knowing this little gem is mine. She's whip smart, clever and crazy good at art. Her teachers tell me about her compassion and kindness and I'm delighted to watch it myself. Sometimes serious, a little bit bossy, and a dash of goofy – but sweet as the day is long. A mysterious little creature, I'm delighted I get to spend my days getting to know her and love on her.
Do you have a little one dreaming of a glamour shoot? It could happen – let's chat.
Ciao for now,
-Kate